We are pleased to announce the publication of this new book at Éditions de la Maison des sciences de l'homme
Sur la trace des suspects
L'incorporation de la preuve et de l'indice à l'ère de la génétique
edited by Joëlle Vailly
with the contributions of: Pascal Beauvais, Florence Bellivier, Élisabeth Fortis, Gaëlle Krikorian, Julie Léonhard, Christine Noiville, Florence Paterson, Bertrand Renard, Anne Simon, Elsa Supiot, Vololona Rabeharisoa and Joëlle Vailly.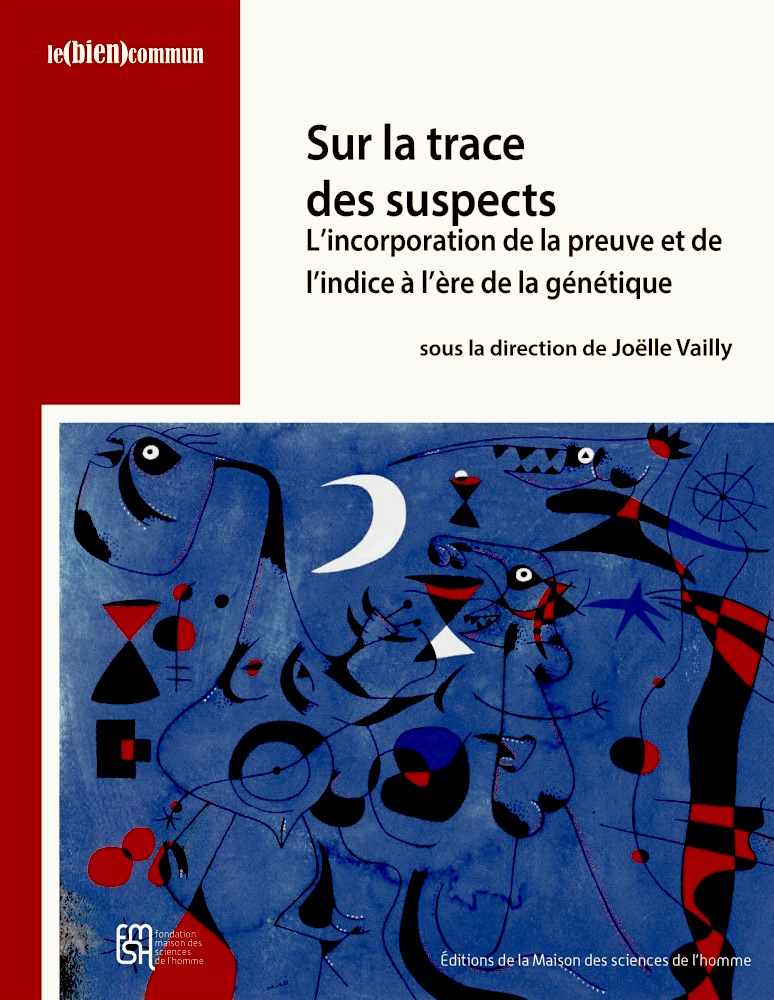 Quatrième de couverture : « L'usage des données génétiques par la police et la justice a connu un développement spectaculaire au cours des trente dernières années. S'appuyant sur des entretiens, sur l'observation de procès et sur l'analyse de documents, cet ouvrage analyse les enjeux sociaux et juridiques de ces innovations en France. Les auteurs étudient les pratiques quotidiennes des professionnels confrontés à ces nouvelles techniques, les débats et les défis qu'elles suscitent, ainsi que les textes législatifs et réglementaires qui les régissent. Ces pratiques soulèvent de nombreuses questions importantes, d'une part sur la place de la science dans la production et l'administration de la preuve pénale, d'autre part sur les débats concernant l'équilibre entre le respect des droits individuels et la sécurité des populations ; enfin sur les techniques récentes et les nouveaux cadres normatifs. L'ouvrage met en lumière le rôle parfois controversé, mais globalement peu débattu, de l'ADN dans l'établissement des vérités judiciaires et des bases de données. Il s'agit du premier ouvrage de sciences sociales publié en français sur ce thème. »
Tracing suspects. The incorporation of evidence and clues in the era of genetics
Back cover: "The use of genetic data in the police and justice system has developed spectacularly over the last thirty years. Based on interviews, observation of trials and the examination of documents, this book analyses the social and legal issues of these innovations in France. The authors study the daily practices of professionals confronted with these new techniques, the debates and challenges they raise, as well as the legislative and regulatory texts that govern them. These practices raise many important questions, on the one hand on the place held by science in the production of criminal evidence, on the other hand on the debates surrounding the balance between individual rights and public safety, and finally on recent techniques and new normative frameworks. The book highlights the sometimes controversial, but generally undiscussed, role of DNA in establishing judicial truths and databases. It is the first book in the field of social sciences published in French on this topic. "
Invitation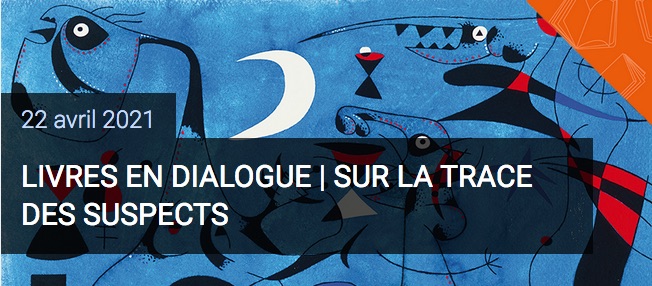 You are cordially invited to the book launch event organized by the Éditions de la Maison des sciences de l'homme.
The 8th session of "Livres en dialogue" will bring together the editor of the book, Joëlle Vailly and the journalist from France Inter, Fabienne Chauvière.
Following the discussion, you will have the opportunity to ask live any questions you may have to the guests.
► Thursday 22 April, 2021 | 5:30 pm | Online event | Registration
Contents