Minor in Public Affairs and Innovation (PAI):
Defense of end of studies projects
On 5, 22 et 26 September 2023, students enrolled in the minor in Public Affairs and Innovation (PAI) will defend their end-of-studies projects. Under the supervision of CSI researchers, students build on the operational or research work they have carried out during their final internships to analyze a public affairs issue relating to the political dimensions of technical activities.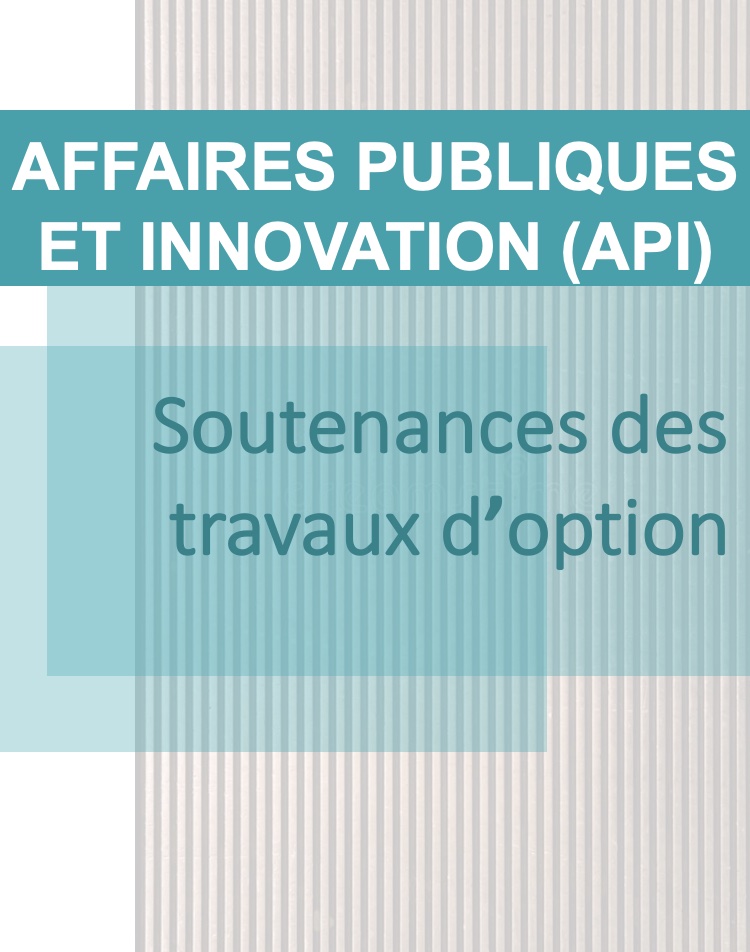 Download the program and the abstracts (in French)
The event is open to the public, you are welcome to attend.
Contact: Liliana Doganova and Clément Marquet
TUESDAY, 5 SEPTEMBER 5 (Room L101)
2-3 pm
Emilie Sotty
Le projet des étangs de Saint-Rémy à l'Eurométropole de Metz : diagnostic et analyse de l'opposition des acteurs locaux
FRIDAY, SEPTEMBER 22 (Room L312)
2-3 pm
Arthur Wienhold
Le retour d'un Etat planificateur ? Etude de la conception et du déploiement de dispositifs de soutien public à l'industrie du futur
3-4 pm
Elie Samakh Lesec
L'Etat face à une potentielle pénurie de gaz : construction et évolution du cadre d'intervention de la puissance publique
4:15-5:15 pm
Marie-Clémentine Quilleriet
Evaluation de la fiscalité carbone européenne à l'aide d'un modèle d'équilibre général calculable : stratégies d'appropriation d'un nouveau modèle
5:15-6:15 pm
Laura Garda
Méthodologies de détermination de la valeur d'une entreprise et son besoin en financement dans un contexte d'incertitude des marchés
TUESDAY, SEPTEMBER 26 (Room V106)
1-2 pm
Hadrien Goux
Un océan de chiffre : Quantification, fabrique et usage des chiffres dans la lutte contre les crises du vivant et de l'océa
2-3 pm
Sophie Rossi
Mesures du développement : le cas du Transgabonais
3:15-4:15 pm
Benjamin Valette
Réindustrialisation, batteries électriques et choix des chimies : comment rendre l'électrification de nos mobilités abordable ?
4:15-5:15 pm
Marc de Froidefond des Farges
Les « Power Purchase Agreement » comme relai aux politiques publiques de soutiens aux énergies renouvelables en France et en Europe ?