Rethinking Music through
Science and Technology Studies
Edited by Antoine Hennion and Christophe Levaux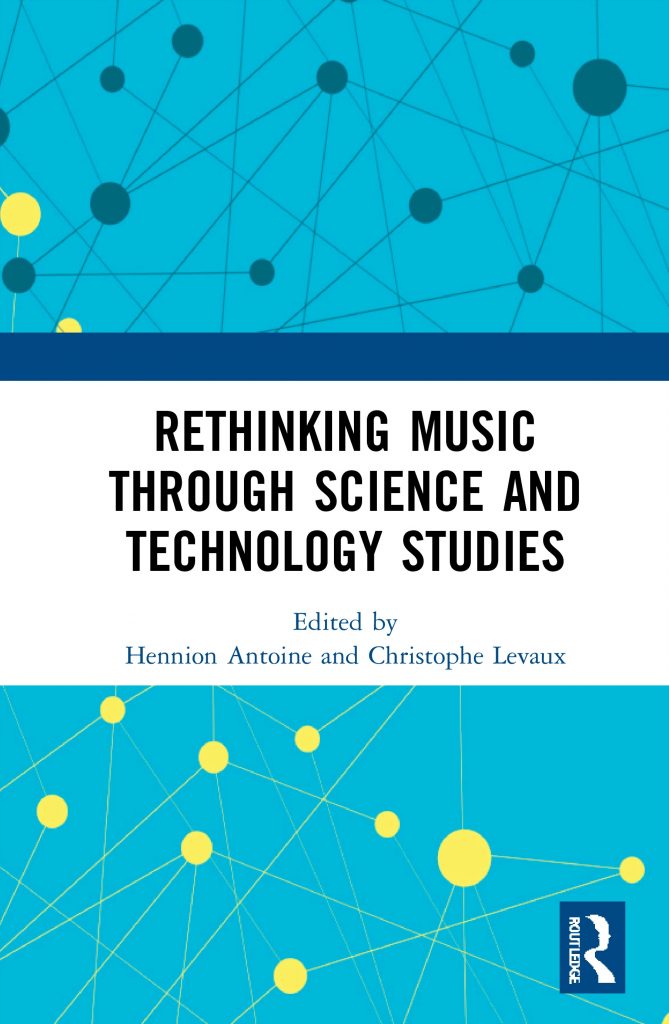 This volume seeks to offer a new approach to the study of music through the lens of recent works in science and technology studies (STS), which propose that facts are neither absolute truths, nor completely relative, but emerge from an intensely collective process of construction. Applied to the study of music, this approach enables us to reconcile the human, social, factual, and technological aspects of the musical world, and opens the prospect of new areas of inquiry in musicology and sound studies.
Rethinking Music through Science and Technology Studies draws together a wide range of both leading and emerging scholars to offer a critical survey of STS applications to music studies, considering topics ranging from classical music instrument-making to the ethos of DIY in punk music. The book's four sections focus on key areas of music study that are impacted by STS: organology, sound studies, music history, and epistemology. Raising crucial methodological and epistemological questions about the study of music, this book will be relevant to scholars studying the interactions between music, culture, and technology from many disciplinary perspectives.
First published 2021, by Routledge, Abingdon Oxon / NY
ISBN 9780367200541
Antoine Hennion is Professor at Mines ParisTech, and the former Director of the Centre for the Sociology of Innovation. He has written extensively on the sociology of music, media, and cultural industries.
Christophe Levaux is scientific collaborator FRS-FNRS at Liege University, Belgium. His research focuses on approaches to 20th-century American music and Actor-Network Theory.