A central puzzle of COVID-19 is why some nations have so successfully contained the virus while others have failed. Even more puzzling is how nations with similar systems of government and demographics have experienced the pandemic in such different ways.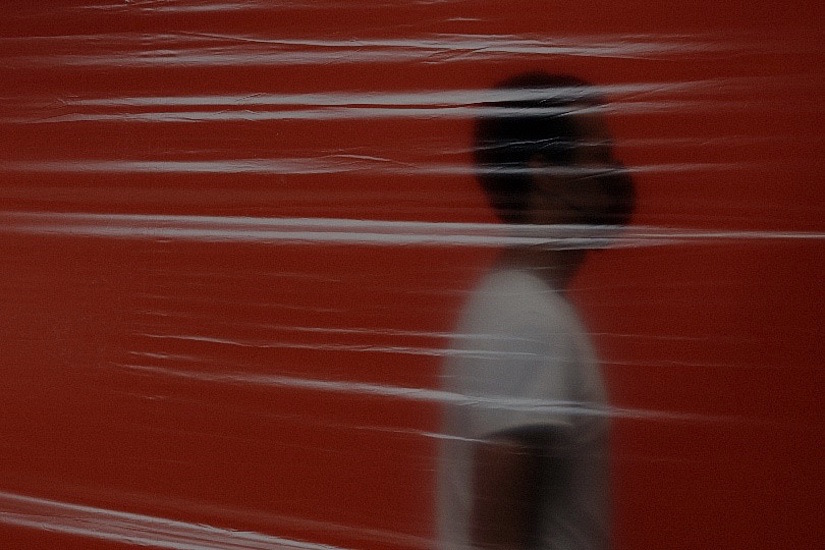 To understand what leads to such contrasting situations, an international research project entitled " Comparative Covid Response (CompCoRe)" has been launched, with the support of Schmidt Futures and the National Science Foundation, by teams at Harvard, Cornell, and Columbia universities under the direction of Sheila Jasanoff (Harvard Kennedy School), Stephen Hilgartner (Cornell University).
The project's objective is to study, from the perspective of Science & Technology Studies and with an interdisciplinary approach involving law, political science and social science, how in different countries around the world public trust, leadership and political culture have impacted responses to COVID-19.
The unfolding of the Covid-19 pandemic over the past year casts a stark light on an enduring concern: what makes expert knowledge credible, legitimate? and what makes it reliable for use in public policy? These questions become all the more important considering that, as in this case, events are fast-moving, proliferating under conditions of scientific and social uncertainty, and dispersed across geopolitical borders.
This international research project is carried out with the contribution of 59 researchers in 16 countries. In a context where there is a wide variation in the policy responses of governments to control the pandemic and manage economies, but just as much variation in the political reception of these efforts, international comparison provides resources for understanding the challenges of mobilizing policy knowledge during global crises.
The EXPERCRISE project in France
The French contribution to the CompCoRe project is being carried out within the framework of the EXPERCRISE project coordinated by Brice Laurent (CSI – Mines Paris Tech) and funded by ANR as part of the « Recherche-Action Covid-19 » call for proposals launched in 2020 to support short-term research work related to the pandemic. EXPERCRISE focuses on the political and social stakes of expertise during the Covid-19 crisis, studied in the perspective of the general question addressed by the CompCoRe project: "What makes expert knowledge credible, legitimate, and reliable for use in public policy?" This project will provide a case study of the French situation and its participation in the international comparative research CompCoRe aims in particular to identify national specificities.
First results of the CompCoRe project
The interim report "Comparative Covid Response: Crisis, Knowledge, Politics" edited by Sheila Jasanoff (Harvard Kennedy School), Stephen Hilgartner (Cornell University), J. Benjamin Hurlbut (Arizona State University), Onur Özgöde (Harvard University), Margarita Rayzberg (Cornell University) with contributions from the CompCoRe Country Teams was published in January 2021.
This international research has highlighted key variables that shed light on how the responses of some nations to COVID-19 have achieved a measure of success while others are struggling. Three categories of countries emerge from the analysis of events in the closely interrelated areas of public health, economics, and politics: control countries, consensus countries, and chaos countries. The analysis shows how pre-existing institutional and political conditions have shaped these outcomes. It examines differences in the ways problems are framed, expertise is mobilized, and political conditions are addressed.
The results will help public health authorities and policy makers develop a more effective response to COVID-19 and better prepare for future pandemics. As Stephen Hilgartner writes, they can further inform other risk issues of global concern such as climate change and antimicrobial resistance.

The report is available online:
Table of Contents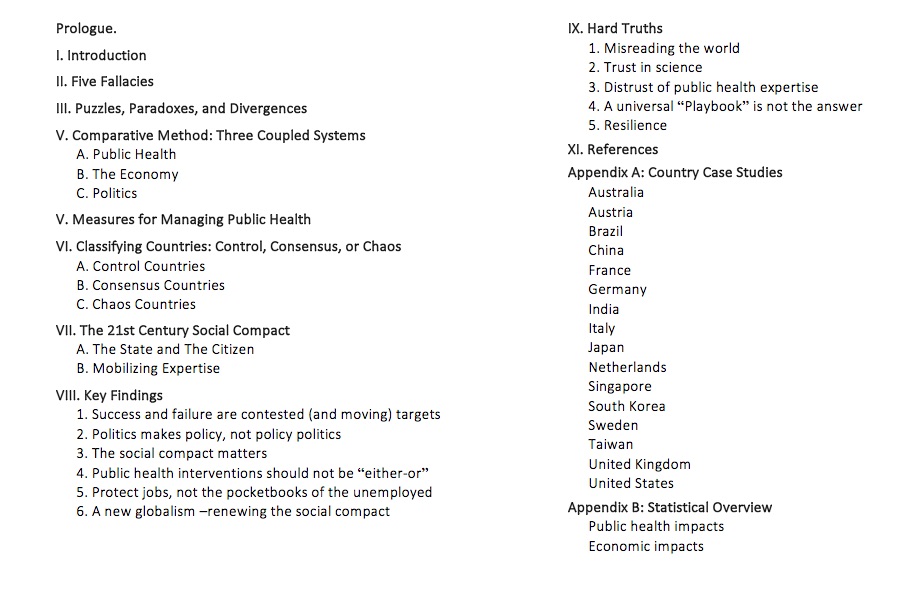 Read more: Documentation of 25 years of pandemic preparedness policy
Also noteworthy is the Health Security Net, an online library that provides access to a collection of more than 1,200 reports, testimonials and experts advice published around the world on 25 years of pandemic preparedness policy. This project was supported by Schmidt Futures and the Center of Global Health Science and Security at Georgetown University.
Image source: CompCoRe – Comparative Study: Expertise for Policy in the COVID-19 Pandemic, University of Graz, Austria.