Le séminaire i3 « Analyse de la participation en ligne » (APeL) accueillera
Noortje Marrès
pour une séance qui a pour objet
Situational analytics: Why social research must become
inventive in a digital age


It has been argued that digital data and data tools enable new ways of reconciling foundational oppositions in social research, including those between content and context, abstraction and experience, trend and situation. This argument tends to involve the claim that automat-able data analysis now makes possible the empirical specification of contexts in ways that were previously understood to require ethnographic presence "in the field." This talk will discuss an on-going study of a digitally native phenomenon – user-led technology testing on Youtube – to argue that such claims to methodological innovation suffer from an important blind spot. As a consequence of digital transformations, social life is today at risk of losing its 'aboutness': the situational specificity on which both qualitative and quantitative research have previously relied to secure the coherence of their empirical object.
Noortje Marrès est Associate Professor au Centre for Interdisciplinary Methodologies de l'Université de Warwick et Visiting Professor au Centre for Science & Technology Studies de l'University de Leiden.
Le séminaire « Analyse de la participation en ligne » (APeL)
Le séminaire « Analyse de la Participation en Ligne » (APeL) vise à développer la réflexion sur les démarches d'exploitation de données d'usages et de participation en ligne. Il est un lieu de rencontre et d'échange de connaissances, de pratiques et de savoir-faire pour des chercheurs issus d'horizon divers. A chaque séance, les invités du séminaire reviennent sur le « making of » d'une de leurs recherches: construction de l'enquête, spécificités de l'ingénierie de données mise en œuvre, outils de captation/constitution de corpus, stratégies d'analyse et outils mobilisés, etc. 
Infos et inscription
Le séminaire est ouvert à tous. Pour vous inscrire au séminaire et recevoir le texte à lire pour la séance, cliquer ici.
Date : 8 novembre 2018, de 10h30 à 12h30
Lieu : Mines ParisTech, 60 bd St Michel, 75006 Paris (salle Saint-Jacques)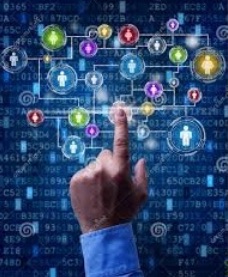 Contact : Alexandre Mallard ou Valérie Beaudoin
Programme du séminaire en 2018-2019
Photo : University of Warwick, UK